SME Confidence Tracker Q4, 2018
Research reveals latest UK business confidence levels
Our SME Confidence Tracker surveys 1,000 of the UK's small and medium-sized businesses on a quarterly basis. The tracker charts the confidence of owners and senior decision-makers of businesses in manufacturing, construction, wholesale, transport, and services sectors.

The tracker includes an SME Confidence Index statistic compiled by equally weighting sales performance over 3 months with expected sales performance over the three-month period ahead.

Below are some highlights from the latest report which is available to download for free.


Download report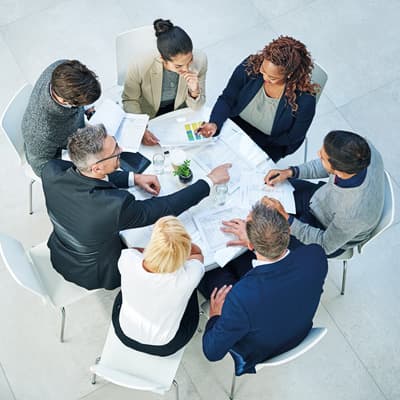 Key findings in Q4 2018
The SME Confidence Index shows a decline in business confidence from 64.7 in Q1 2018 to 58.3 in Q4 2018, the third consecutive decline
35% of businesses surveyed experienced sales growth in Q4 2018
32% have seen costs increase due to the fall in the value of GBP
8% invested in exporting, a slight increase since Q3 2018
30% experienced bad debt in the past 12 months
Overview from our business experts
The SME Confidence Tracker features analysis of current issues by our leading experts.
The Q4 2018 tracker includes commentary by our UK Chief Executive, as well as key insights by experts in the fields of business risk, foreign exchange, and the construction industry.
Brexit toll on business investment
Prolonged economic uncertainty has continued to adversely impact on business confidence, according to Edward Winterton, UK Chief Executive, Bibby Financial Services. UK economic performance, rising costs and declining sales are also contributing to the current picture of weak investment by SMEs.
He adds: "It is now critical that we see the Brexit problem resolved so that the UK can move on and focus on building businesses that will thrive in the future, both domestically and internationally."
Business resilience and managing risk
Ray Lowrey, UK Risk Director, describes how businesses are becoming ever more connected and sensitive to external events, and this makes effective risk management increasingly important.
Brexit, trade wars, national debt and weak growth are all presenting challenges for the global economy in 2019. But it's not all doom and gloom, as Ray suggests there are real opportunities for 'smart and agile' SMEs which are adequately prepared.
He outlines why seeking out support and planning ahead are two of the ways which will help SMEs to successfully navigate choppy waters.
Managing currency risk in 2019
Importers and exporters have faced a tricky couple of years thanks to the volatility of currency markets. Michael McGowan, Managing Director Foreign Exchange, says SMEs have had to navigate frequent swings in Sterling value as a result of political turmoil.
Planning a big order can be an expensive and delicate matter and many SMEs say their costs have increased due to the fall in the value of Sterling.
With further volatility predicted, businesses should consider how they can gain more certainty in future. Fixing rates now for future trades might bring the peace of mind needed to progress financial plans.
Lessons learned following Carillion collapse?
Following the insolvency of Carillion a year ago, a light was shone on some of the bad practices which were common in the construction industry. But have the lessons been learned following this watershed moment?
Not entirely, argues Helen Wheeler, Managing Director – Construction Finance, who points to the fact that subcontractors are still facing unfair payment practices.
"The real problem is that there remains no real consequence for paying late, despite the evidence of its damage," explains Helen. "Government intervention now seems the only viable solution."
Download report