SME Confidence Tracker Q3, 2019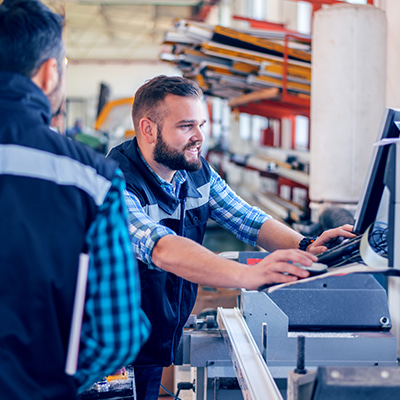 Confidence levels of UK SMEs revealed in latest report
The 2019 Q3 SME Confidence Tracker was produced following a survey of 1,000 UK SMEs. The report reveals the confidence felt among owners and senior decision-makers of businesses across the manufacturing, construction, wholesale, transport, and business services sectors.
The tracker features an SME Confidence Index statistic compiled by equally weighting sales performance over three months with expected sales performance over the three-month period ahead.
The report covers a range of issues which are important for business owners and gives a clear picture of the economic picture in the UK.
UK CEO Edward Winterton reflects on this quarter's findings in his latest blog.
Read the blog
Key findings
59% of SMEs believe it's likely the UK will experience a recession this year

54% of SMEs say they have not prepared in any way for Brexit

45% of SMEs suffer from some form of cashflow problem

Confidence has remained steady
37% of SMEs say that sales have increased in Q3 2019

43% of SMEs expect sales to increase in Q4 2019

£69,000 – the average amount SMEs are planning to invest in Q4 2019, a drop from £81,000 in Q2 2019
2019 Q3 Confidence index
SME confidence has remained steady since the last quarter, but confidence remains subdued since Q1 2018.
The SME Confidence Index is created by equally weighting SME sales performance over the past three months with anticipated sales performance for the three months ahead.
The Index showed confidence sitting at 61.19 a slight decrease from 61.67 in Q2 2019 and well below its most recent peak in Q1 2019 at 66.43.
Downward pressure on confidence can be attributed to continued political uncertainty caused by Brexit and the economic tailwinds that this has caused, particularly when it comes to subdued business investment.
Preparing for Brexit
Whilst over half of SMEs (54%) have done nothing to prepare for Brexit, the SMEs that have responded have done so defensively. The research shows that some SMEs have opted to hunker down with additional cash and stockpiled goods.
SMEs should be mindful that the UK could still leave the EU with no deal if the withdrawal agreement is not approved by 31 January 2020, or at the end of a transition period.
Naturally, some SMEs operate in supply chains and have looked to manage their costs by negotiating with suppliers and/or their exposure to currency volatility. Key preparation measures SMEs have undertaken:
20% building up cash reserves
15% stockpiling goods
15% renegotiating agreements with suppliers
14% exploring options to manage currency volatility
10% applied for Authorised Economic Operator status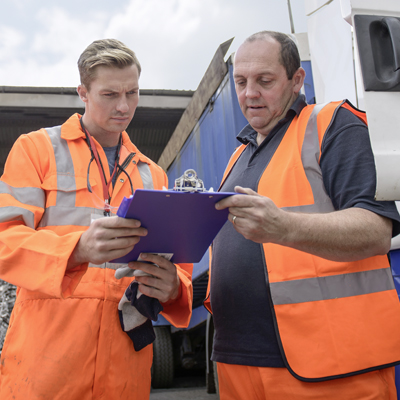 A continuing threat of recession?
Almost six in 10 (59%) SMEs believe that it is likely that the UK will experience a recession this year.
SMEs in the wholesale sector (64%) are the most likely to believe the UK will enter recession this year, followed by manufacturers (60%) and SMEs in the transport sector (60%).
Regionally, nearly three-quarters (70%) of London based SMEs believe a recession is likely this year, followed by the West Midlands (65%) and North East (51%) and North West (61%). London based SMEs are perhaps feeling the pressure as they reported the highest numbers for declining sales in the UK (36%).
Business challenges
UK SMEs faced a variety of challenges in Q3, but the biggest challenge was increased competition from other firms (16%).
This was also the biggest challenge for those in the services, transport and wholesale sectors.
Other challenges included lack of domestic demand (13%) and late payment from customers (13%).
Of those investing in the next three months, 11 per cent stated that a 'lack of domestic demand' is their biggest challenge. This suggests that a segment of SMEs is tactically spending to seek out new sources of growth.
Top business challenges by sector:
Construction: Late payments (18%); Skills shortage (18%); Lack of domestic demand (13%)
Manufacturing: Rising costs (19%); Increased competition (13%); Late payments (12%)
Business services: Increased competition (18%); Skills shortage (15%); Lack of domestic demand (14%)
Transport: Increased competition (22%); Skills shortage (12%); Lack of domestic demand (12%)
Wholesale: Increased competition (15%); Rising costs (15%); Lack of domestic demand (14%)
Susan Farmer blog: It's time recruiters were heard
Cash flow
Almost half (45%) of SMEs suffered from some form of cash flow problem in Q3 2019 which was similar to the last quarter (44%).
It is common for SMEs to find their cash flow position difficult in times of uncertainty and common causes are often down to late payment, underperformance or less rigorous cash flow management.
Overall, cash flow challenges are acting as a barrier for greater investment, as 35 per cent of SMEs said they are holding them back from investing in Q4 2019. However, larger SMEs are generally more resilient to cash flow problems.
Never have cash flow problems (turnover):
£1m plus (33%)
£250,000 to £1m (29%)
Up to £250,000 (17%)
Never have cash flow problems (sector):
Transport (29%)
Wholesale (26%)
Manufacturing (26%)
Business services (24%)
Construction (21%)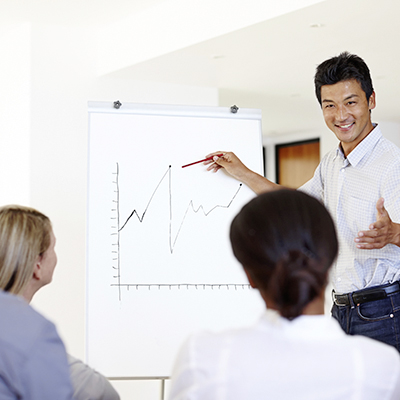 Investment under pressure?
The story of 2019 has been the decrease in spend among SMEs despite a majority of them still investing in their businesses. The amount SMEs have invested on average in Q3 2019 was £69,000, a decrease from £81,000 recorded in Q2 2019.
69% of SMEs invested in their businesses in Q3, a slight decrease of 3% from the last quarter

The higher the turnover, the more likely an SME will have made an investment in 2019 Q3

67% of SMEs expect to invest in their businesses in the next 3 months, a decrease of 3% from Q2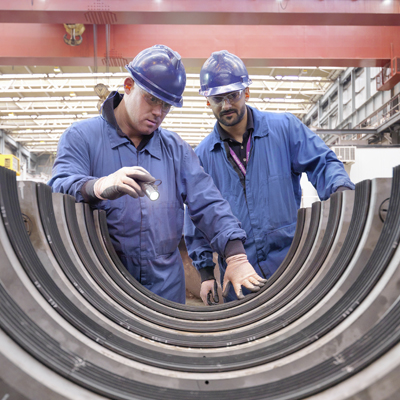 SME spending priorities
The primary reason for investment amongst SMEs is:
24% of SMEs want to keep ahead of competitors

22% of SMEs plan expansion within the UK

20% of SMEs want to replace equipment or technology which has deteriorated
These priorities reflect the competitive nature of the SME economy and in the context of falling investment spend, reveal that SMEs prioritise growing their market share when times are tough.
However, the research reveals that investment in expansion remains relatively confined to the UK, as only 6% of SMEs invested to expand outside of UK shores.
What's stopping investment?
Over half (55%) who feel that they are being held back from investing in the next three months say that an uncertain economic environment in the UK and uncertainty arising from the UK's exit from the EU are the chief causes.
However, cash flow concerns and declining sales are also key factors and signal the importance of basic operations to continued investment.
Barriers to investment
Uncertain economic environment in the UK (55%)
Uncertainty arising from the UK's exit from the EU (54%)
Uncertain economic environment in Europe (35%)
Cash flow (35%)
Declining sales (34%)
Rising costs (30%)
Building up company's cash reserves (27%)
Access to finance (10%)
Jim Davis blog: Keep up EU exports despite Brexit